Looking For Landscape Design Styles?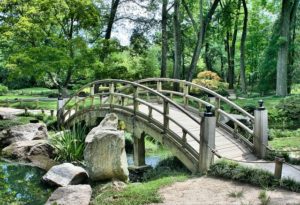 Types of Landscape Design Styles
Landscaping our homes is a big chore to some of us, it requires time to measure, visiting the local nursery and then maybe start looking for the right plants of your choice. Hiring a professional landscaper is the best decision to make. There are so many tips that can help us save time and money, for example, spending some time to think about what the final design should be like. We all have different preferences and ideas when it comes to landscaping ideas.
Listed below are the kinds of landscape designs styles:
This kind of style emphasizes the harmony between the house or home's architecture and the garden. High maintenance and water usage are required. The English style utilizes a lot of shrubs and perennials in a style that will complement the architectural style of our home. Arbor or bird baths are other decorative elements that can be used.
This one is often found in small backyards. It uses features like the rocks, water, and evergreens to create distinctive perspectives. This style crates several interesting angles when a wide variety of plants is used. The garden requires high water usage and maintenance care
This style is best for those who do not know what to spend much time on maintenance. If we reflect quite well, we all know that fauna has naturally grown in wooded areas, the Woodland style is known to have a less manicured appearance compared to other garden styles.
It is a good landscape garden style for those who would like minimal care and less water usage. Plants used in this garden us less water. It is mostly recommended for those areas that do not have readily accessible, plentiful or reliability of fresh water supply. Plants such as lantana, lilacs, gazania are used in this garden. Texas mountain laurels and Chinese pistache trees provide privacy, shade and good color in spring.
Conclusion
Remember, if we have a landscape design that we are happy with, we will always spend a lot more time there. And, if we have a yard we can always enjoy on a regular basis, it is like gaining a room in our own home.